Description
How to measure for your Daisy pool cover
Measuring your pool is simply a matter of measuring the maximum water level width (W) and length (L) of the main body of water. See illustrations below
Using a tape measure, measure the length (L) and width (W) of your pool
If your pool has steps, measure the step area separately (see below)
If you have a uniquely shaped pool, treat it as rectangular (see below)
We provide all pool covers slightly 'oversized' to allow for trimming onsite, using your pool as a template.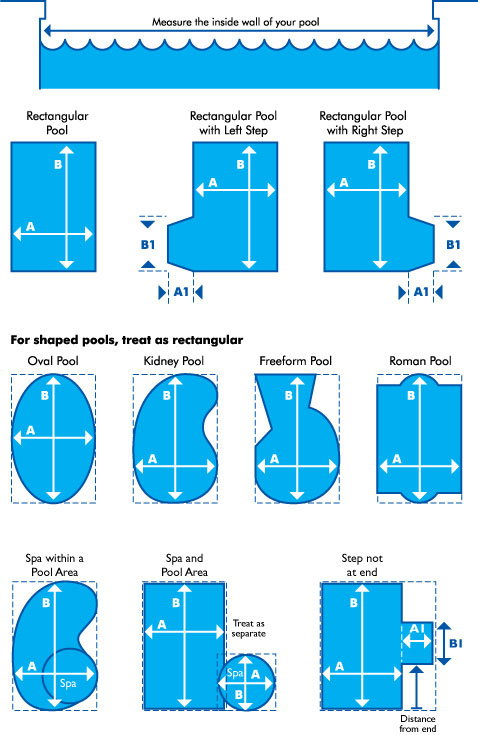 Installation Sheets
Please click here to download our easy to use installation instructions.
Expert Tip
Not confident in measuring your pool? No worries. Did you know our experienced network of Distributors and Installers can measure your pool for you.
10 year Pro-rata Warranty.
Daisy Pool Covers offer a 10 year, pro-rata warranty on the 525 Solar Pool Cover Range.
In the unlikely circumstance that you do need to make a warranty claim, we're here to help you.
For peace of mind, our 10 year pro-rata warranty covers the purchaser for defective material or workmanship on a pro-rata basis:
We will repair or replace the product upon inspection or photo image*.
Please click here for further warranty information.
*Daisy reserves the right to refuse repeat claims of the same damage.
*The price mentioned is per m².